Newport Mistress Deelight took some time out of her schedule to give us an insight into her world. We hope you enjoy this interview with the stunning Newport Mistress Deelight. Please take the time to visit her and mention us when you do!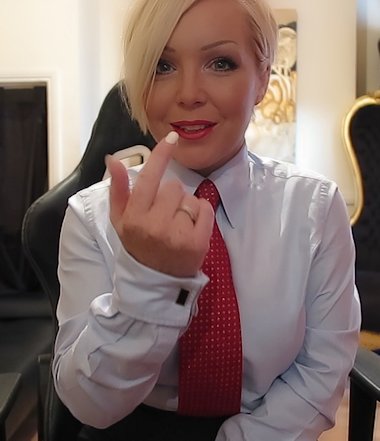 Interview with Newport Mistress Deelight
UKAdultZone: Would You kindly tell us a little about your background and how you became involved in Domination?
Mistress Deelight: I began life as a submissive from the age of 17, turning professional sub at the age of 30 (to Mistress R'eal who became my mentor until I found my own way). I did also dabble in Escorting (really wasn't for me!) It was a natural progression for me to become Domme because I could never fulfil my indepth fantasies as a sub. I was always topping from the bottom, which really frustrated me.
UKAdultZone: What advise would you give to slaves who wish to serve you?
Mistress Deelight: above all else, be polite and open minded. Approach respectfully and be prepared to the unexpected. I will always push your limtis when I feel the time is right. Just turn up, don't have any expectations and wait for your mind to be blown!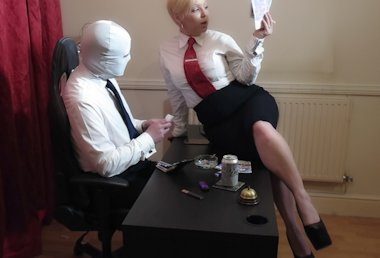 UKAdultZone: Will you work from a script that someone brings to you when they meet with you?
Mistress Deelight: As a busy domme, I find 'learning scripts' to be both predictable and boring. I will of course take note of the information provided but I always enjoy putting my own spin on it which is almost always guaranteed to leave the sub completely blown away and begging for more.
UKAdultZone: What are your favourite types of session?
Mistress Deelight: My favourite types of session are those in which I develop a quick rapport with my clients. I enjoy banter, and definitely don't take myself too seriously. I'm there to have fun and I like to hear physical and involuntary responses from my victims. No matter what their mind might be telling them, their bodies never lie 😉 Fun and relaxed sessions are always the best. Oh, CP! As a former pain slut, I do love leaving my mark on those who can take it!
UKAdultZone: Do you attend any clubs relating to BDSM/Fetish lifestyle?
Mistress Deelight: Not these days. I used to as a sub but I found my time was stretched and it became a chore. I adore my job but that is now as far as my fetish activities go. My slaves keep me incredibly busy 🙂
UKAdultZone: What do you prefer to wear during sessions and what do most subs prefer to see you wear?
Mistress Deelight: Unless specified, I prefer to wear whatever feels right within my mindset on the day. I always love wearing new gear, latex is probably my favourite, however my newest found love is the smart shirt and tie appearance, which I have now teamed up with a leather suit for a totally unique, disciplinarian look. It makes me feel so powerful whilst setting me apart from the stereotypical appearance. My slaves rarely make requests, they just love to see me at my confident best.
UKAdultZone: How would you describe your style of dominance?
Mistress Deelight: I play fun and fair. I will always command obedience with my natural air of authority, however I do also tend to lean towards to the softer, more empathic style. Strict but sensual. It just comes naturally to me that way. I spent the first few years as a Domme, analysing others and myself. I fond that comparing myself with the conceptions of what a Domme should be like, put me right out of my comfort zone. Now I just go with the flow depending on my mood on the day. I also like to be 'different'. If I can find a totally unique spin on things, I will. Niche is my middle name (well it should be!)
UKAdultZone: Do you also offer other services such as phone domination, email/online, training?
Mistress Deelight: I do offer webcam, phone chat and sms training but my niche is currently in tech domination. I am the UK's most renound technical goddess, with a huge amount of tech experience to add to my already innate ability to get right into a slave's head using both to the highest skill for manipulation and control. Teamviewer, spycams, digital domination, phone control, these all fuel my power crazed, digital hungar.
UKAdultZone: What are the things You most like and dislike in a slave?
Mistress Deelight: I most like slaves who take their roles seriously, but not themselves. I like slaves who can obviously have fun and enjoy my own unique style of humour. I dislike arrogant/smelly/attention seeking/ill mannered slaves. (delete as appropriate).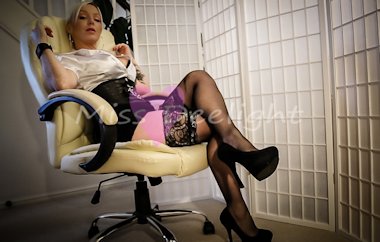 UKAdultZone: What song do you listen to that makes you feel strong?
Mistress Deelight: I have various playlists depending on my mood, classical is a real favourite of mine for sensual dep sessions. However I think that metallica and beyonce are my power tracks. If you here enter sandman, or sad but true come onto my ipod, you know you are in trouble!
UKAdultZone: What are Your favourite gifts from a slave?
Mistress Deelight: Well thought out ones. Obviously, wine, perfume etc always works well but my favourite gifts are from those slaves who really understand me and will choose accordinly.
UKAdultZone: What advice would you give to a novice who has never visited a Mistress before?
Mistress Deelight: If you don't try, you will never know! But ALWAYS, ALWAYS do your homework. Read their websites and apply in the correct manner and make sure you find a mistress is caters for your requirements. I do well with newbies because I am empathic (as a former sub). Read their reviews, check their social media and go from there. 9/10 out of ten you will be safe hands. (don't scrimp on price, you get what you pay for!)
UKAdultZone: Do You own any 24/7 slaves?
Mistress Deelight: Not live in ones, but I do have a stable of slaves with whom I am in contact with on an a daily basis. These slaves have earned that priviledge and there are a select few who I would wholeheartedly allow into aspects of my vanilla world. I would call these, my 24/7 slaves. Those are the ones who will literally drop everything for me, and earn my total respect as a result.
UKAdultZone: What about those slaves looking for a long term serious commitment of slavery to You. What would be Your requirements of such a slave?
Mistress Deelight: See the previous answer 😉 oh and NEVER tantrum. Tantrum slaves will be immediately dismissed, as will those who repeatedly email over and over again, like they are the only slave in the world. Remember, I am one mistress to many slaves.
Q. How do you make use of Social Media or is it something you don't have time for?
Mistress Deelight: I use twitter as a promotional tool, I will respond to those comments I feel are worth responding to, the same with the DM's. Onlyfans is now where I show any decent contect to filter out the timewasters and freeloaders. Generally I don't have too much time for Social Media, but I do make a point of scheduling posts to keep information flowing.
UKAdultZone: How can someone find more details about you and how to serve you?
Mistress Deelight: Simples! www.missdeelight.com – my website is created in entirety by myself. It contains so much information on there about the services I offer, and I also get my trusted slaves to write about their experiences for others to read. (p.s one pet hate is when potential clients are too lazy to read the massive amount of fun stuff on there, in place of sending me stupid questions which have already been answered!) – DO YOUR HOMEWORK SLAVES!
View Mistress Deelight's Profile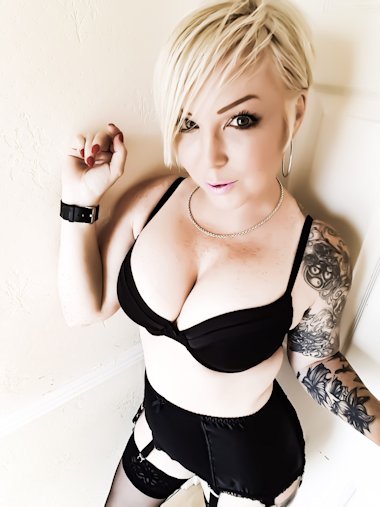 View Mistress Deelight's Profile