Mistress Mona Dair offers the opportunity for salves in Nottingham to encounter a sadistic mistress. We thought we would catch up with this talented east Nottingham Mistress and find out a little more about her.
From the very beginning it was clear that this was a Mistress with "a wildly wicked and creative mind". She explained that "fresh meat" (that's you, by the way!) fuels her own fantasies. Intriguing.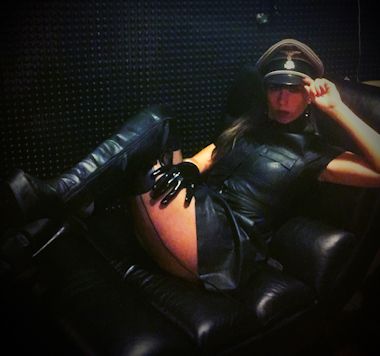 Mistress Mona Dair interview
UKAdultZone: Would You kindly tell us a little about your background and how you became involved in Domination?
Mistress Mona Dair: I studied Tantric sexual healing for several years and began practicing at a Tantric/BDSM spa in Western Canada. I then set up my own private practice incorporating my tantric techniques in with my unique style of domination.
UKAdultZone: What advise would you give to slaves who wish to serve you?
Mistress Mona Dair: Proper etiquette will earn you favour in my realm, but truly worship me with your words and I will consider allowing you to worship me with your body.
UKAdultZone: Will you work from a script that someone brings to you when they meet with you?
Mistress Mona Dair: Yes and no. Some of my slaves have seen fit to entertain me with highly elaborate fantasies, and since role play is my favourite form of training, I do love dropping into certain 'developed' fantasies. Aside from that, I do not allow my slaves to 'top from the bottom'.
UKAdultZone: What are your favourite types of session?
Mistress Mona Dair: Role-play (Mummy or Headmistress are my favourite roles with Alien Queen, SS officer, and Nun tying for second). Then, I incorporate extreme Tantric tease and denial with bondage into almost all sessions.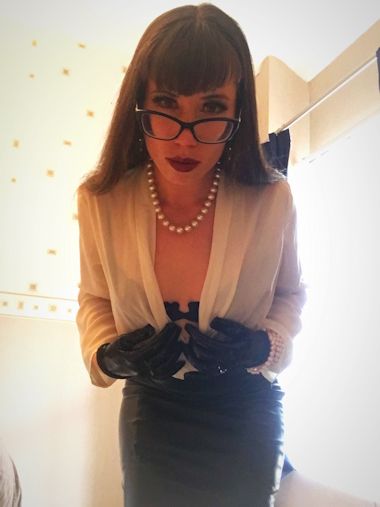 UKAdultZone: Do you attend any clubs relating to BDSM/Fetish lifestyle?
Mistress Mona Dair: Not in the UK yet, though I do intend to visit a few in Germany and Switzerland over the next few months. I am always open to suggestions.
UKAdultZone: What do you prefer to wear during sessions and what do most subs prefer to see you wear?
Mistress Mona Dair: I don't like conventional "Domme" outfits -at least nothing too obvious. Instead I prefer pencil lined skirts with Wolford stockings, garter belts, silk blouses. If someone has a strong leather/latex fetish, I do of course, have the appropriate catsuits, dresses, and boots.
UKAdultZone: How would you describe your style of dominance?
Mistress Mona Dair: Tantric Succubus, or Sadistic Mummy. I allow first-time slaves the potential use of "safe words", but they are almost never necessary; I am highly intuitive and the first part of the session is comprised of me using all of the powerful feminine tools I have access to, to seduce my slaves into a state of deep surrender and submission. Once I have them under my thrall, I have found I can easily do whatever the fuck I want to them.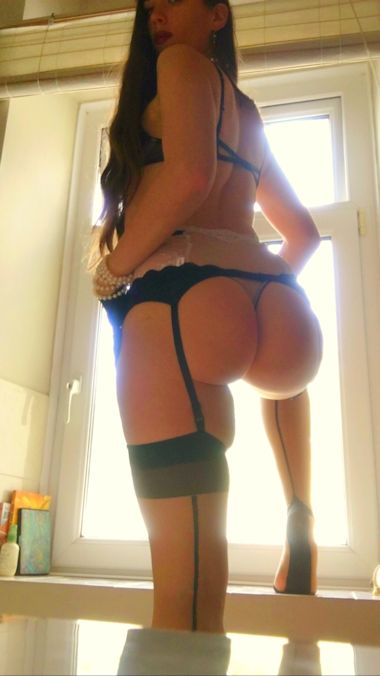 UKAdultZone: Do you also offer other services such as phone domination, email/online, training?
Mistress Mona Dair: All of the above. I train quite a few of my slaves in the virtual realm -I offer them three levels of service, depending on how evolved their submissive natures are. These can be found on my website: https://dominadair.co.uk/3-doorways
UKAdultZone: What are the things You most like and dislike in a slave?
Mistress Mona Dair: I LOVE a slave with a playful mind/nature and one who is capable of worshiping me with words. I despise a dull, close-minded slave who either judges other fetishes or does not understand the subtle sexual nature of true domination and expects a dominatrix to perform like an escort would (though I am a supporter of the work escorts do).
UKAdultZone: What song do you listen to that makes you feel strong?
Mistress Mona Dair : X gon' give it to ya -DMX, Don't Fear the Reaper -Blue Oyster Cult
UKAdultZone: What are your favourite gifts from a slave?
Mistress Mona Dair: My stabled slaves take exceptionally good care of their Mistress, essentially working to support my lifestyle. However, my favourite gifts from non-stabled slaves have been an ornate dagger, Wolford stockings, and fine whiskeys (cheeky buggers know what whiskey does to their mistress).
UKAdultZone: What advice would you give to a novice who has never visited a Mistress before?
Mistress Mona Dair: Be respectful and polite, but don't be afraid to ask for what you crave. Know that you should put her needs and desires above your own, but also be aware that the more information you give her about your fetishes and fantasies, the better she can train you to serve hers.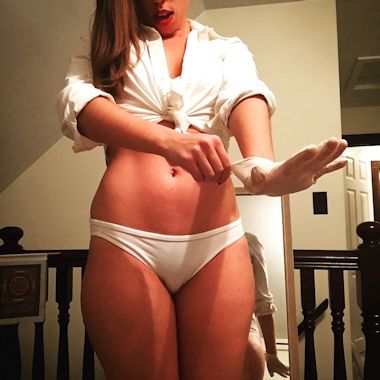 UKAdultZone: Do You own any 24/7 slaves?
Mistress Mona Dair: Yes. One in the flesh, several virtual.
UKAdultZone: What about those slaves looking for a long term serious commitment of slavery to You. What would be Your requirements of such a slave?
Mistress Mona Dair: I have an opening for 1 more stabled live-in slave, 2 more stabled live-out slaves, and I always have availabilities for those seeking long-term servitude with virtual and/or in-the-flesh training sessions. To gain this position you must earn my favour with diligent servitude over the course of at least 3 regular sessions. Then I will consider you for long-term or stabled servitude.
UKAdultZone: How do you make use of Social Media or is it something you don't have time for?
Mistress Mona Dair: I love my Instagram account because it keeps me in touch with other Mistresses I respect, but it is unfortunate how puritanical they have become of late, deleting accounts without warning. So, I am putting more energy into Twitter, Facebook, and Alt.com. I would advise those wishing to engage with myself or other mistresses over social media to not expect something for nothing. I receive 100+ messages on my combined accounts every day with men fishing for free training or dialogue. I do not engage with them. I do engage with those who love, comment on, and share my posts, or who offer me tributes prior to engaging in real dialogue.
UKAdultZone: How can someone find more details about you and how to serve you?
Mistress Mona Dair: MI am on social media and my clips4sale store: 104558 allows the uninitiated a glance into my style of practice.
See Mistress Mona Dair at UK Adult Zone