Mistress Courtney is a very special Mistress. We caught up with her to find out a little more. She describes herself as a Professional Dominatrix; not only sexily beautiful, but intelligent and witty too – she is one of a very few women that knows how to get inside your head. A+++.
Interview With Mistress Courtney
Would You kindly tell us a little about your background and how you became involved in Domination?
I have a slightly different background in relation to most people. I grew up travelling around the world and came back to the UK when I was 18. I have always loved being the centre of attention so started modelling part time. I was asked to attend the London Erotica event with Spearmint Rhino and that was my first real introduction to the fetish world. I instantly fell in love with the scene and that's where my journey started.
What advice would you give to slaves who wish to serve you?
Read my website thoroughly and do not forget your manners.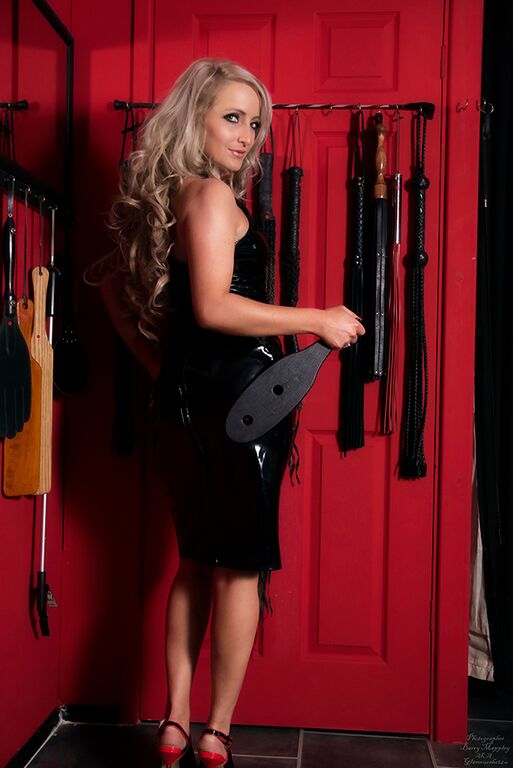 Will you work from a script that someone brings to you when they meet with you?
Absolutely – I love role-play and never turn down a bit of acting fun.
What are your favourite types of session?
I hate this question heehee … there are some days I feel like having a sensual, relaxing foot massage and others where I want to grab some balls and twist! I do find that what makes the session is the person I am with: they can make a session into my favourite part of the day. That is what I love about what I do – I never know where my day will take me, what I will experience and what I will learn.
Do you attend any clubs relating to BDSM/Fetish lifestyle?
I certainly do. I go to London nearly every month to tour at the Hoxton Dungeon and this year I will be attending Torture Gardens, Pedestal and Subversion. I am waiting to hear of MAR's next event in Manchester and will one day make it to Cirque.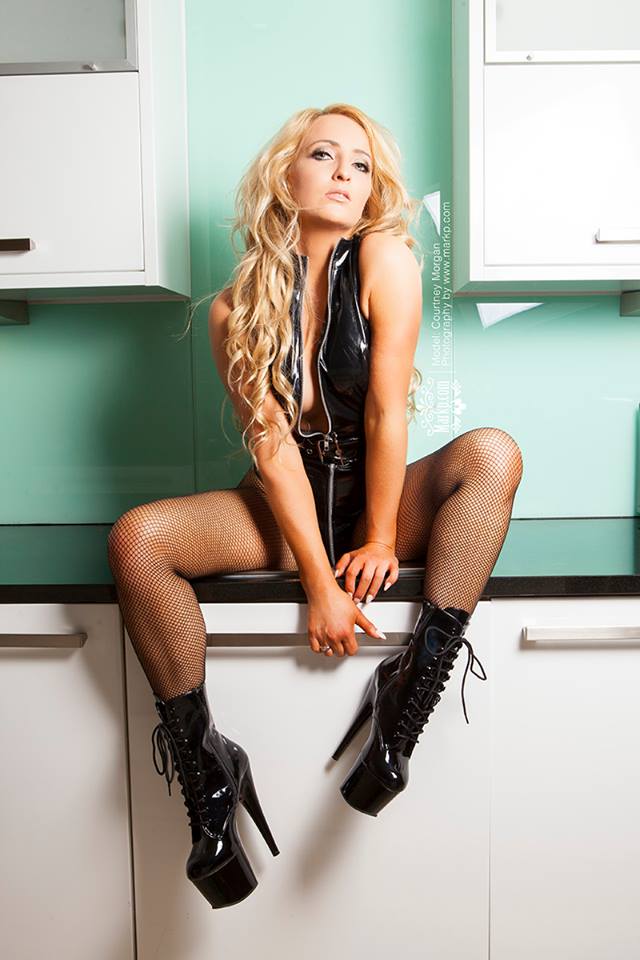 What do you prefer to wear during sessions?
Again it depends on my mood – I love latex and I also enjoy being in 'normal' or 'dressed down' clothes – not all of my sessions involve black corsets and thigh high boots! Dressing up, or down, is FUN!
How would you describe your style of dominance?
Seductive, sensual and with a good hit of sadism.
Do you also offer other services such as phone domination, email/online training?
I do, please email me to discuss.
What are the things You most like and dislike in a slave?
I like a slave to be thoughtful, generous, prompt and obviously reliable. Someone who is eager to learn, who does their research and who does not just think about their desires. I dislike, and will probably not see, a person who is selfish, demanding and who doesn't listen.
Mistress, what are Your favourite gifts from a slave?
I love gifts – to me it really is the thought that counts. I especially love white roses and lilies, perfumes, shoes and vouchers.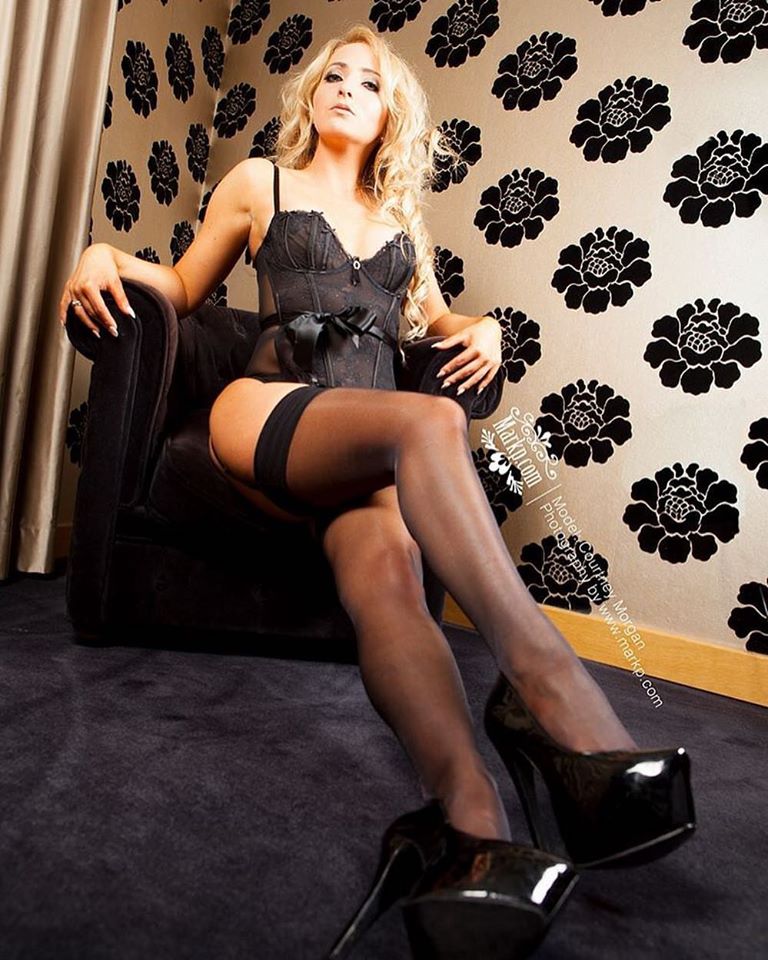 What advice would you give to a novice who has never visited a Mistress before?
Do your research. Research the things that excite you. Watch Femdom movies, find out what makes you, eh hem, stand to attention. Google those activities and, most importantly, research and find the right Mistress for you. Don't just call the number of the first appealing face you see. Make sure that you have done everything to ensure that your first experience is a positive one. The right Mistress will, hopefully, aim to have that same goal. Never ask a Mistress for things she lists as limits on her website and never say the words 'I will do whatever you want' as this opens you up to all sorts of potentially dangerous things. Personally, that question makes me want to drive nails through balls (if that's your thing please call me!).
Do You own any 24/7 slaves?
I do. Not often as I do not have the time or patience, but there have been a couple who have persevered and shown such loyalty that they have made it into my 'closed circle'.
What about those slaves looking for a long term serious commitment of slavery to You. What would be Your requirements of such a slave?
Book sessions, be useful, be loyal, take the initiative to help me (for example starting a promo account on Twitter) and do not expect to be 'owned' within a month … have patience.
How do you make use of Social Media or is it something you don't have time for?
I love social media, as I mentioned earlier, I do love attention. I enjoy posting pictures and videos, keeping you up to date with my life and showing you how much I love what I do.
How do we obtain more details about you and how to serve you?
You can view my profile at UK Adult Zone, Mistress Courtney.
Please head to my website: www.misscourtney.co.uk all information is there.