There is a good choice of Cambridge Mistress for the discerning slave or sub to serve. We took some time to catch up with one with a penchant for unusual fetishes, the very special Mistress Ceres.
In this interview with Mistress Ceres, you get the inside story and find out what it takes to serve this Lady.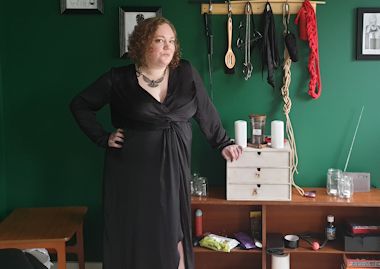 ukadultzone:: Would You kindly tell us a little about your background and how you became involved in Domination?
Mistress Ceres: I've be active on the kink scene since I was 19 and in my mid-twenties, I saw an opportunity to train at a dungeon in Manchester. I was lucky enough to be mentored by some of the best and most well-respected Mistresses in the UK and experienced sessions with many kinds of submissives and fetishists. Then life got in the way and I stepped back from the professional side of FemDom, but the opportunity arose last year to build My own chamber and continue My vocation once more.
ukadultzone:: What advise would you give to slaves who wish to serve you?
Mistress Ceres: Be punctual, be clean and be prepared to pay a deposit if we have not met before.
ukadultzone:: Will you work from a script that someone brings to you when they meet with you?
Mistress Ceres: I like to know the types of activities a slave would like to experience, but prefer not to be micro-managed. Some slaves come with a set idea of what they want based on a previous session with another Mistress – these sessions usually do not work out as each Mistress has her own style and manner of working and the chemistry between a sub and Mistress can vary wildly from person to person. Give Me some ideas beforehand but trust Me to plan and execute a session that I think you will enjoy.
ukadultzone:: What are your favourite types of session?
Mistress Ceres: This is far too broad a question. I enjoy a huge range of activities and types of session. A lot of it depends on the chemistry between the slave and Myself. That said, I do have a penchant for unusual fetishes and am always delighted when I come across something new to Me. I do a lot of corporal punishment and foot worship but I really enjoy a huge range.
ukadultzone:: Do you attend any clubs relating to BDSM/Fetish lifestyle?
Mistress Ceres: I have been to many in the past – Pedestal, Club Lash, Torture Garden to name a few. I've been somewhat in hibernation in this respect lately, but I think Bitches Unleashed in Manchester is calling My name…
ukadultzone:: What do you prefer to wear during sessions and what do most subs prefer to see you wear?
Mistress Ceres: I don't tend to go for the latex and corsetry favoured by most Dommes but tend to opt for elegant gowns that make me feel refined and powerful. Subs sometimes ask me to wear certain items for a session, but ultimately I dress as I please.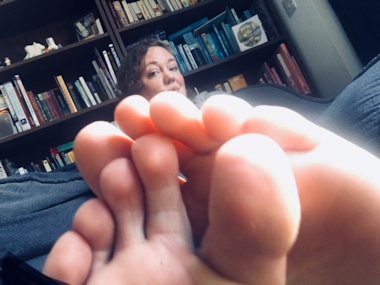 ukadultzone:: How would you describe your style of dominance?
Mistress Ceres: Refined, educated and joyful. I can be harsh with My barbarous punishments but the best sessions are when I laugh a lot, either at my hapless subs or in delight when they please Me.
ukadultzone:: What are the things You most like and dislike in a slave?
Mistress Ceres: Subs who attempt to top from the bottom, subs who are bad communicators. I also cannot emphasise enough how important cleanliness and punctuality are.
ukadultzone:: What song do you listen to that makes you feel strong?
Mistress Ceres: When I'm in session I usually have gentle classical music playing, but I listen to all kinds of music for pleasure and empowerment. 'Boss Bitch' by PTAF is always a winner.
ukadultzone:: What are Your favourite gifts from a slave?
Mistress Ceres: Unlike many Mistresses, I don't favour flowers or chocolates. Slaves who know Me well will either bring Me items from my wishlist or something they know I will love. Past presents have included luxury savoury foods, books on feminism and sex work, high quality fetish equipment or something a slave has drawn or crafted themselves. I like thoughtful presents from the heart.
ukadultzone:: What advice would you give to a novice who has never visited a Mistress before?
Mistress Ceres: Do your research. Read your Mistress's website thoroughly, look at some of her social media to get a flavour of her character, think about whether you are excited to spend time in her company. All Mistresses click with different submissives. You should be open to trusting a Mistress's professional judgement and being clear and concise about what your needs and wants are so she can craft a bespoke session for you.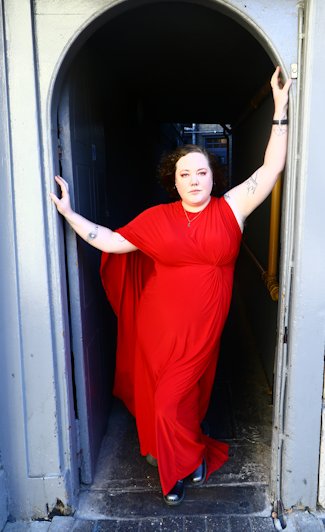 ukadultzone:: What about those slaves looking for a long term serious commitment of slavery to You. What would be Your requirements of such a slave?
Mistress Ceres: Like everything, it would depend on the individual. Serious and long term commitments such as collaring I take as seriously as I would a wedding ring – those relationships take years to build and grow and are not for everyone. Those willing to serve me more generally over a long period of time would have to be willing to be moulded into someone I have use for and want around Me. All of these relationships are very personal and individual.
Q. How do you make use of Social Media or is it something you don't have time for?
Mistress Ceres: I tweet most days, often with candid pictures or details of my day-to-day life.
ukadultzone:: How can someone find more details about you and how to serve you?
Mistress Ceres: The best way is to read my website, mistressceres.com.
View Mistress Ceres's profile at UK Adult Zone here
Book Mistress Ceres from her Profile to Leave a Review